Our Team
We're always pushing ourselves to reach new goals.
Our global team is deeply experienced in the overlapping worlds of advertising, publishing and digital technology. Our many years of working side by side with leading brands have led to longstanding relationships with senior marketing and publishing executives who value the delivery and reliability of our platform. That trust is earned by the people on our team – each one dedicated to helping our clients achieve success.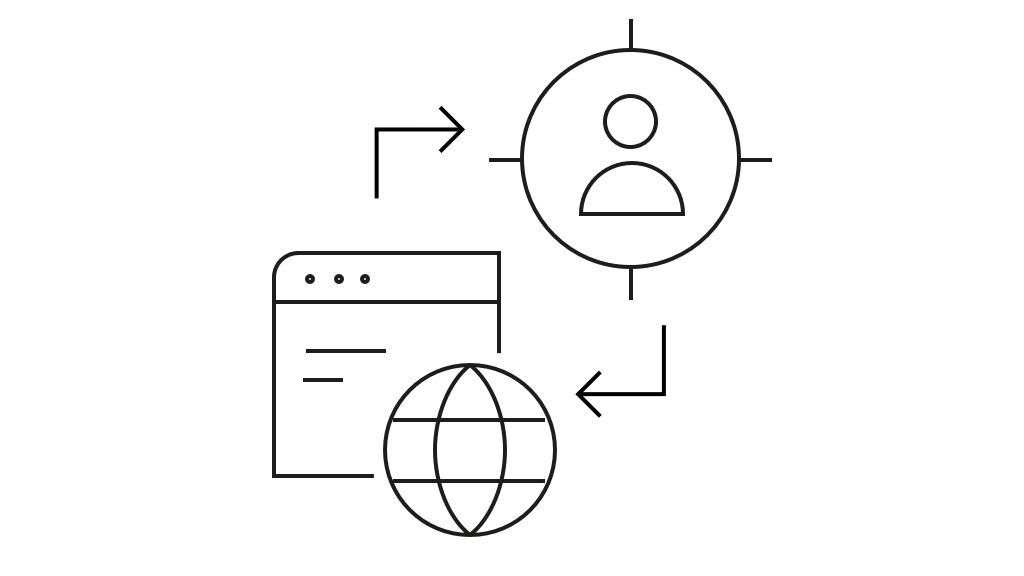 Rupert Hodson
CO-FOUNDER AND CEO
Rupert is responsible for sales and business development at Dianomi and leads our geographical expansion in both North America and APAC. Prior to founding Dianomi, Rupert spent five years at Interactive Investor heading the commercial team. He began his financial career in 1994 at Petropavlosk PLC.
Charlotte Stranner
CFO
Charlotte is a chartered accountant and was previously a Corporate Finance Director at finnCap and a partner at TMT Investor MXC Capital. She is also an Independent Non-Exec of Elixirr International and K3 Capital Group.
Mike Kelly
Non-Exec Chairman
Mike is the CEO and Co-founder of KNV, an advisory and investment firm in New York. In addition to Dianomi, he currently serves on the boards of directors of Cars.com, Quantcast Corporation, American Town Media, and SummitSync and is on the Board of Advisors at Celtra. A digital media pioneer, Mike developed the first "mobile first" strategy in the media industry as CEO of the Weather Channel Companies.
Matt Singh
Non-Exec Director
Matt is an Investor at BGF, a £2.5B UK-focused growth capital provider that invested in Dianomi in February 2018. Matt is responsible for supporting Dianomi as a BGF board representative, contributing to the growth strategy of the business. While at BGF, Matt has completed nine investments across numerous sectors and currently holds four other board positions. Prior to this, he worked for EY in their Transaction Support team and is a qualified Chartered Accountant.
Laura Shesgreen
Independent Non-Executive Director
Laura has over thirty years of experience working with high growth companies in Europe and the USA. Laura started her career at PricewaterhouseCoopers where she qualified as a chartered accountant before moving into industry working as the chief financial officer at Pointcast and Evite Inc. In early 2007, Laura became the chief financial officer and vice-president of Finance of Skype where she served for a number of years, including when the company was acquired by private equity and later by Microsoft. Laura currently serves as Chair of the board of Stripe Technology Europe, Limited and on the boards of associated companies of AA Ireland Limited, as well as serving as a member of the Digital Advisory Board of Irish Life Assurance plc.
Paul Hughes
Head of Product
Paul joined Dianomi in 2007 and is responsible for client-related product planning, development and deployment. Current strategic products Paul is focusing on include Programmatic Activation, Privacy, Audience Intelligence and Video.
Michael Smith
Head of Platform Engineering
Michael is responsible for our software and hardware. Nicknamed 'Doc' for his D.Phil in Molecular Modelling from Oxford University, he has been at the leading edge of internet development since setting up his first website back in 1993. Prior to Dianomi, Michael was Head of Development at Interactive Investor.
Michael Stevens
Senior Platform Engineer
Mick joined Dianomi in 2009 and is our senior expert in Google Cloud Platform and related technologies. He also takes a leadership role in data privacy and security.
Julian Peterson
Sales & Marketing Director APAC
Julian is responsible for growing Dianomi in Australia and across APAC and is currently studying a Graduate Certificate in Behavioural Economics at UTS. Prior to Dianomi, Julian led all aspects of Time Out Australia's digital strategy: new advertising products, search, app launches, newsletters, social and marketing.
Harjot Todd
Head of EMEA Account Management
Harjot joined Dianomi in 2014 and leads the EMEA Account Management team. She ensures Dianomi's key clients receive outstanding service, customised strategic solutions whilst also delivering their KPIs.
Daphne Salomons
Head of Publisher Account Management
After joining Dianomi in 2015, Daphne started as an account executive and now heads up the Publisher Account Manager Team. Managing the top tier publishers, she assures exceptional service with continuous optimisations to achieve the best results.
Eddie Freeman
Head of US Account Management
Eddie joined Dianomi in 2018 and leads the US Account Management team from an advertiser perspective. He came to Dianomi with an extensive background in the agency world and works closely with our advertising clients to ensure all KPIs and campaign objectives are achieved.
Ross Mason
Head of Publisher Development
Ross joined Dianomi in 2017 and leads the Publisher Development team focusing on driving the strategy to onboard tier one Publishers through leveraging Dianomi capabilities (including but not limited to standard Native display, AMP, Apple News monetisation, Video & Newsletter units).
Anand Sindgi
Head of EMEA Sales
Anand joined Dianomi in 2015 and leads the EMEA sales team while also building strategic partnership opportunities with tier 1 clients globally. Anand works with both clients directly and via Digital Agencies.